AI adaptive learning from 11+ to GCSE
---
UPDATE Jan 2022 - BOFAmaths for GCSE now available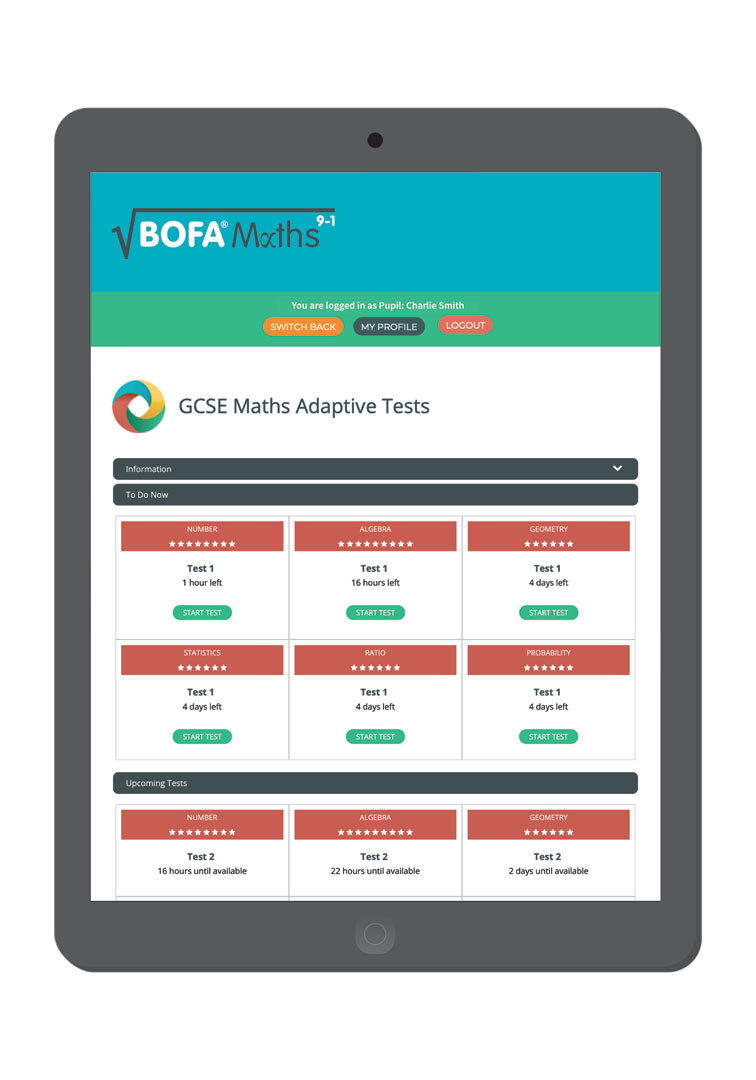 As seen in The Times
Planet BOFA, the online formative assessment provider, is launching a brand new GCSE Maths revision product. Designed as a revision aid for pupils sitting the GCSE and IGCSE, BOFA Maths uses a unique test, teach, retest format to help pupils exceed their target grade.
The BOFA formative learning program first works out what pupils don't know, uses practice questions to help imrpove understadning in these areas, then checks overall progress with a retest.
The AI adaptive learning algorithm automatically schedules tests at the appropriate level of difficulty and manages time between stages, so knowledge is embedded long term. Tests and practice can easily be worked into any revision timetable.
Suitable for home, school and tutors, BOFA's bespoke, adaptive testing is used in the majority of UK prep schools to assist pupils with senior school entrance examinations.
Products are currently available to support preparation for the 11+ exam, the ISEB Common Pretest, London 11+ Consortium exam and KS2 English and Maths. BOFA has been offering free use of its KS2 resource to schools for the duration of their COVID-19 closures.
"BOFA encourages independent learning and provides user-friendly programs with clear targets," says a spokesperson at Pinewood School.
"It's very straightforward for the pupils to access and allows the children to have their progress tracked by their parents and teachers. It is a great addition to the school community", reports Arnold House School.