Planet BOFA's personalised teaching accelerates learning to give 11-plus and KS2 pupils THE edge
Proud to be different, Planet BOFA tests, teaches, retests and tracks student progress; personalising the process with formative learning that fast-tracks success.
1

A unique online learning platform

BOFA is a unique online learning platform, where every question comes as a triplet. The initial test is followed by bespoke teaching and practice, then a unique retest, which creates detailed subject reports to identify learning needs for both individuals and groups.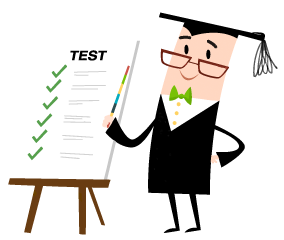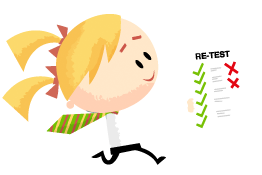 2

BOFA's unique 3 stage process puts the fun in learning

In a pupil's Initial Test, pupils answer questions designed to test their current knowledge across a selection of topics. This is instantly marked, informing both you, the pupil and, if you wish, the parent by email.

The pupil then moves on to the practice & explanation stage, only being shown their wrong answers with bespoke explanation and teaching. This is followed by a similar practice question which also comes with explanations and teaching if necessary.

After about a week, so that the pupil is not just testing their short-term memory, pupils move on to the Retest, which contains the final question in the triplet. The errors at this stage are placed into the pupil reports.
3

Detailed reports and exportable subject information

BOFA then emails the tutor and parents, detailing how much progress the pupil has made from initial test to retest. The Report is then generated on the individual pupil's tests page. This report includes the questions that they answered incorrectly during the retest, with corresponding answers and explanations sorted by topic. Tutors and centre managers can export subject report spreadsheets to compare learning needs across cohort.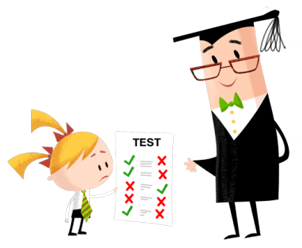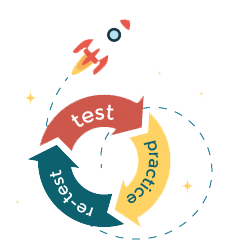 4

Perfect for group and individual work

The KS2 English Reading resources are perfect for use with a group of tutees. Simply put the extract up on the board, and discuss with your pupils, before sending them away to complete their own individual test based on the extract.

 
5

Personalised and efficient learning

Filter the teaching that takes place to be more personalised and efficient by using BOFA as a net to identify topics that pupils are already confident in. BOFA will show you exactly where learning needs are not being met. Many tutoring centres group pupils after they have used BOFA, in order to focus on different topics based on the areas BOFA has flagged as needing further work.

Due to the nature of BOFA, an entire tuition class does not need to be present to complete an exercise, as pupils can easily catch up on missed work, as the tests can be done at any time.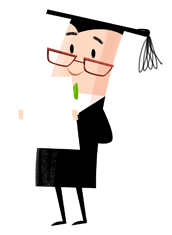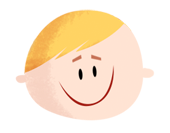 6

BOFA saves time with an incredible eye for detail

Planet BOFA saves time by only teaching topics that pupils need to learn; pupils enjoy the independent learning with regular praise. Tutors benefit from time saved marking and preparing for tuition sessions, and can use their valuable time to work on only the topics that really need extra work.

This is what makes BOFA so special, the attention to detail that allows us to nurture the potential in every child.

Someday, everyone will learn the BOFA way!
7

Curriculum and Syllabus

Our platform is led by the new Key Stage 2 syllabus and new KS2 assessment structure across mathematics and English. The verbal and non-verbal reasoning teaching based on Pearson, GL Assessment and CEM testing. Planet BOFA materials are differentiated to suit pupil ability. And our variable fonts cater for all visual learning abilities.

Tutor centres receive outstanding discounts too. Just register to check out your subscription cost on our Shop page.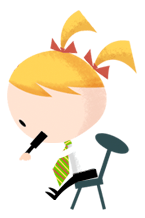 Register now to take a free demo test and see how effortless Planet BOFA is to use.
Take a free demo test now:
The unique benefits of using Planet BOFA
Access to an efficient, unbeatable learning tool that propels pupils to 11-plus and KS2 success (created by two-million-plus-selling Bond Assessment author Andrew Baines).
You'll be in good company. Our retention rate for tutor centres is 98%. We have over 60,000 users on the database, with 4 million tests done and counting…
Marking and feedback is instant. Each incorrect answer comes not only with a clear explanation, but with a follow on practice question, and subsequent bespoke retest question.
The tutor's overview screen is exportable in Excel and shows each learning point in the curriculum by pupil, or by teaching group. This allows the tutor to organise pupils by learning need.
Planet BOFA is flexible. It can be used solely in the classroom or just for homework, or in combination. The test timer can also be hidden.
Discover motivated pupils who are keen to learn. We know students enjoy the autonomy and independence of learning they experience on our platform.
Hassle-free account management. Managers can administrate all pupils, tutors and parents from one account. Our system is designed to be effortless for all users.
Our brilliant customer support team are on call with advice and solutions. Reach us on 0800 9553 011, or email us.
High-flyers are offered individual extension work to nurture their academic potential.